What is an AXIS Benchtop EtO Steriliser?
AXIS makes the sterilisation of instruments a one-step, simple and safe process. The in-chamber aeration makes processing instruments and materials easy, with minimal operator handling. Ideal for laproscopic instruments and the all-in-one solution for verterinary sterilisation.
These double-walled stainless steel cabinets are heated to 54°C and use negative pressure throughout the cycle which ensures the Ethylene oxide gas residues are extracted through the exhaust pipe to the outside using the built in fan.
The 16 hour cycle includes aeration and instruments are ready to use immediately when taken from the cabinet.
Who are Ethylene oxide sterilisers suited for?
The benchtop range of sterilisers are small cabinets suited for customers who may have limited space to fit a conventional steriliser. Our AXIS benchtop sterilisers are available in a variety of sizes and footprints from 60L - 200L to suit every need.
Some of our clients of the AXIS benchtop range include:
Small production facilities of sterile goods
Veterinary clinics
Hospital departments
Ethylene oxide is widely compatible with many types of instruments and is especially suited to plastics and materials that cannot be autoclaved.
Veterinary sterilisers and Medium-size load models
AX-60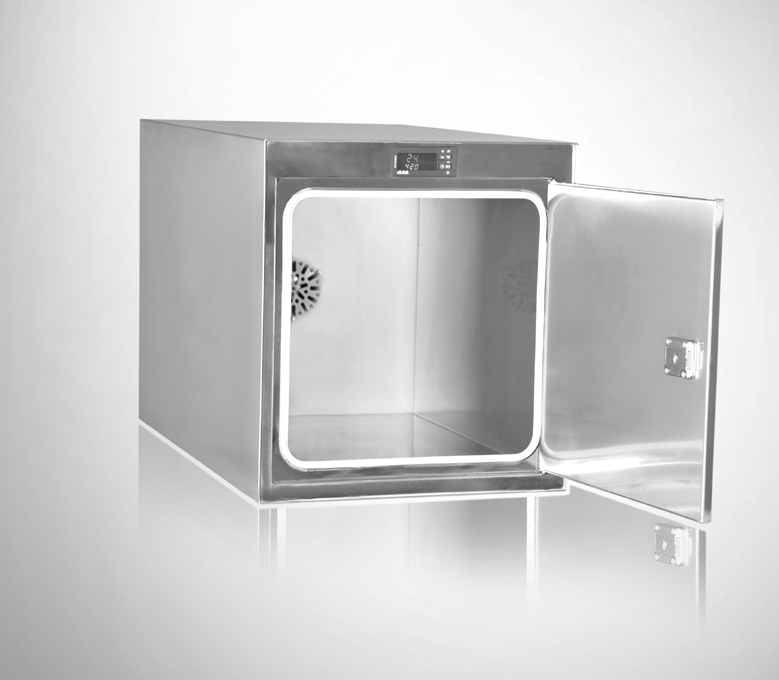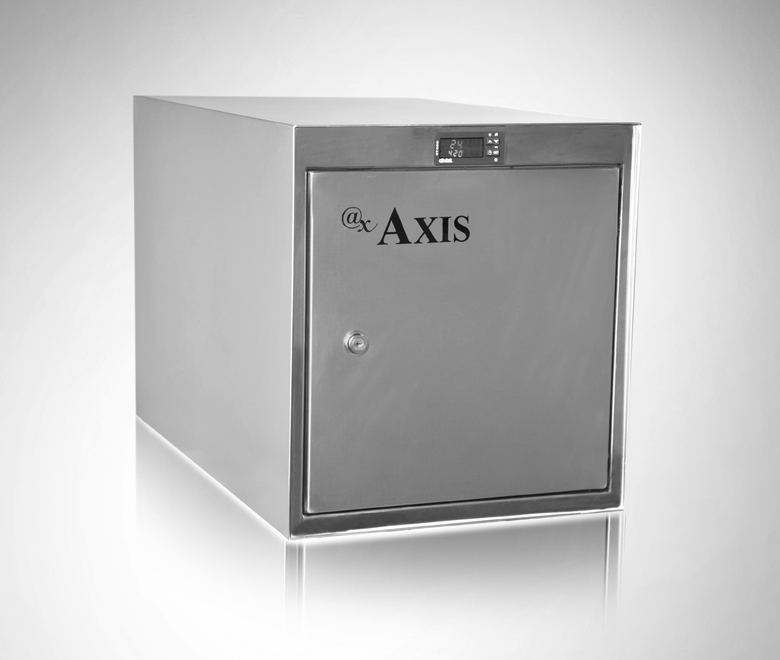 Our smallest steriliser, designed to be used with small loads and our ARQ-11/AR-11 ethylene oxide sterilising ampoules/cartridges. This steriliser is perfect for fitting into tighter workspaces in small facilites.
60 Litre capacity
Inner dimensions: 35 x 35 x 49 cm
200W
AX-135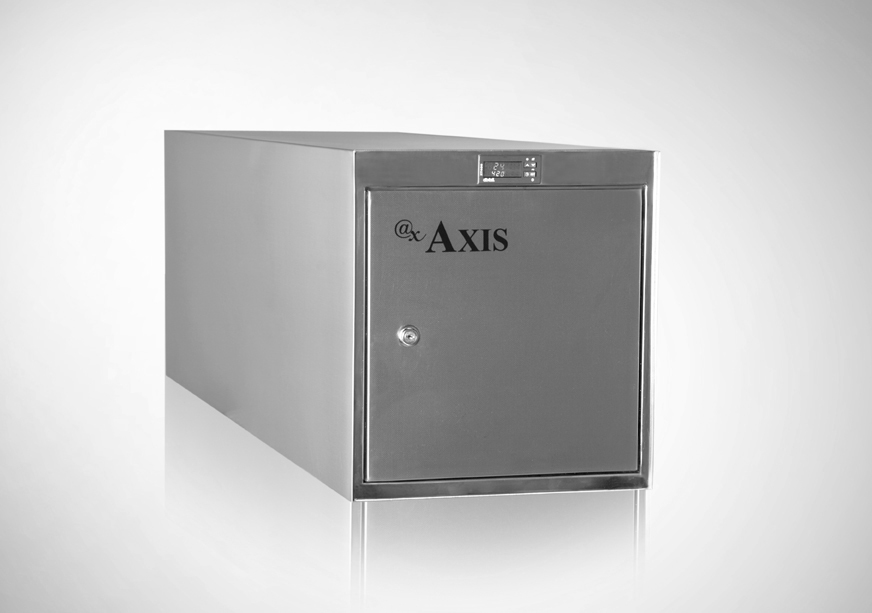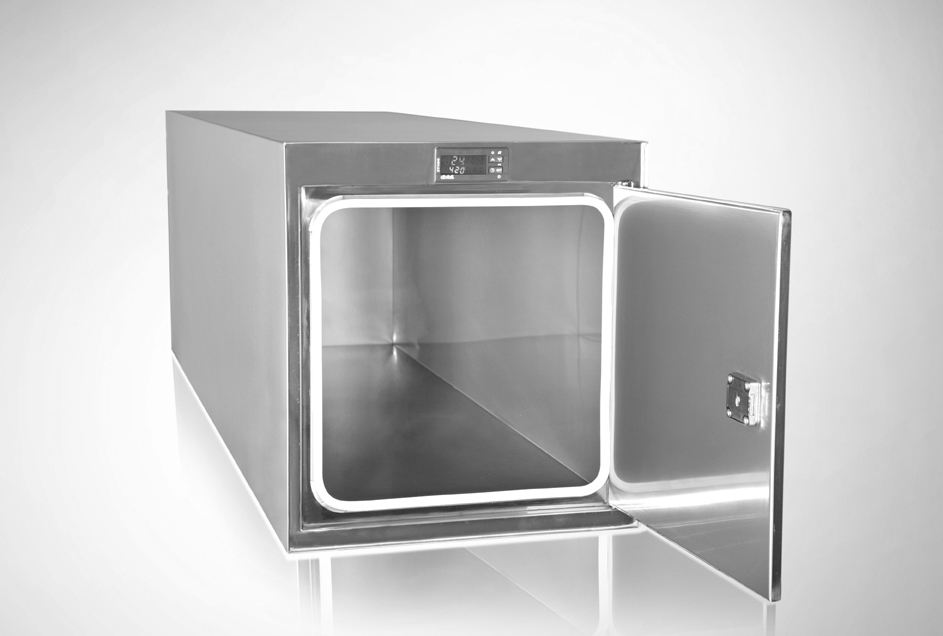 Our most popular benchtop steriliser designed for smaller loads and our ARQ-20 sterilising ampoules. This cabinet is deeper than the AX-135 allowing the sterilisation of longer items. 
135 Litre capacity
Inner dimensions: 37 x 41 x 122cm
400W
AX-160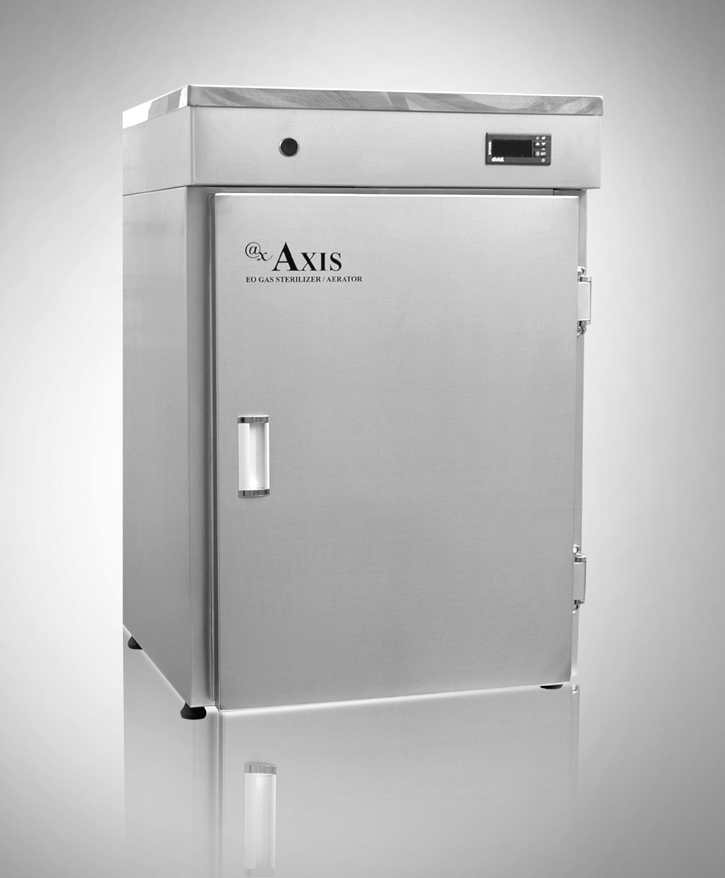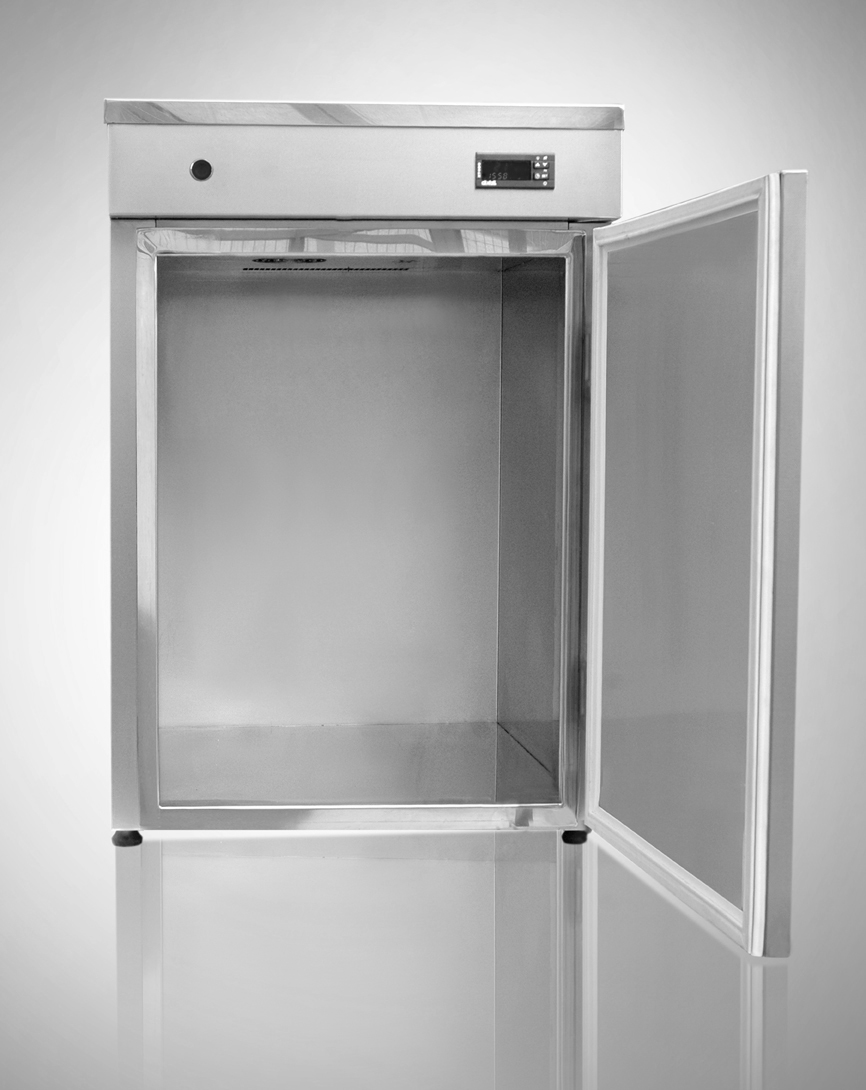 The AX-160 has a larger footprint than the AX-135/AX-60 and as such allows the sterilisation of bulkier items whilst still being able to fit on the benchtop.
160 Litre capacity
Inner dimensions: 53 x 68 x 48 cm
300W
Electronic door locking mechanism
AX-200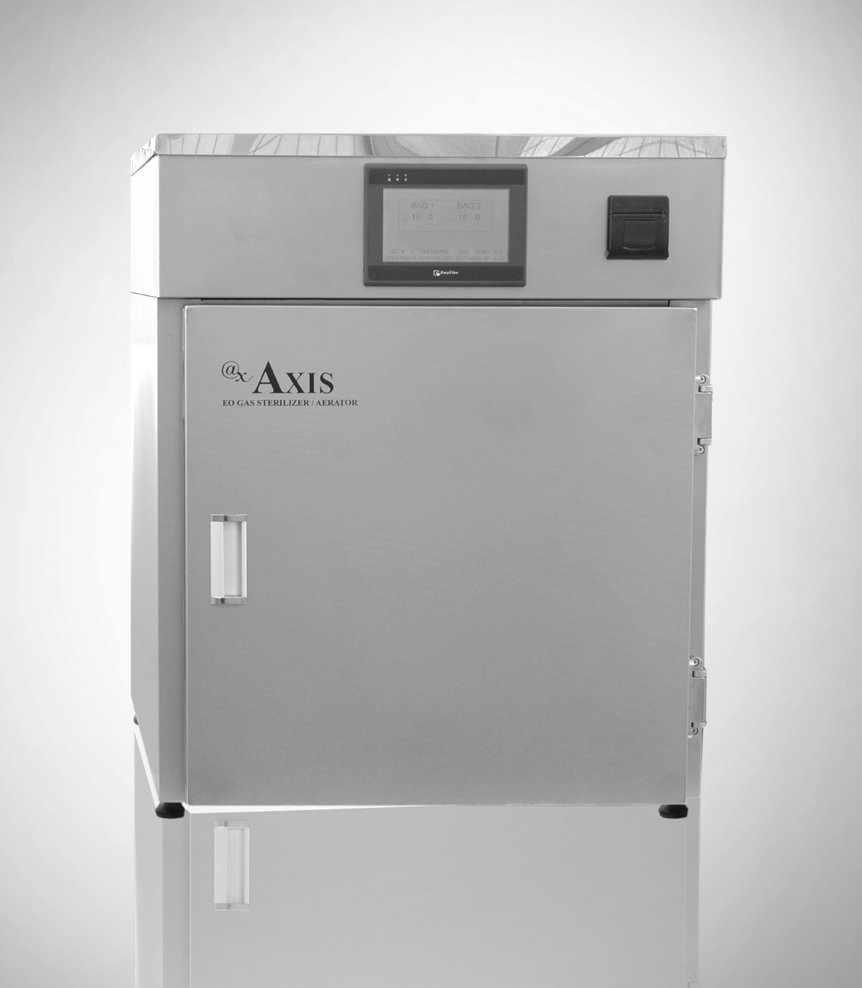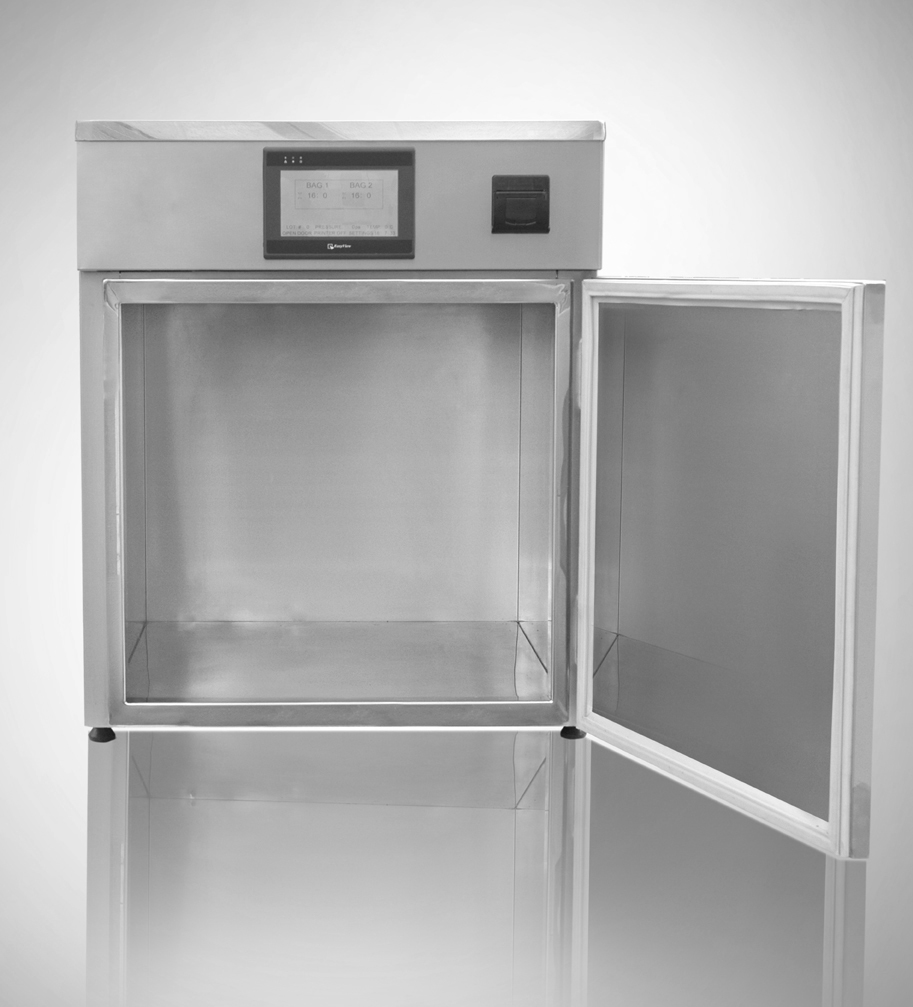 The AX-200 has a similar footprint to the AX-160 however has an additional 40 litres of space within the cabinet allowing the simultaneous sterilisation of two loads. The adition of the 14.5cm touchscreen allows fast control of the steriliser and an 'at-a-glance' overview of the status of the two loads allowing for simpler operation.
200 Litre capacity
Inner dimensions: 62 x 55 x 60 cm
350W
Electronic door locking mechanism
14.5 cm Touchscreen control